Monday, February 4, 2019 / by Geoff Hoover
Have you ever wondered where Lego got its name? No, not the kids' toys you grew up with. Lego, as in the road that snakes its way up the side of the 1,296 foot elevation of Trevillian Mountain. The land that the road gets its name from boasts a lineage that traces directly to Thomas Jefferson himself.

The land was once part of a large sprawling parcel that was divided into four more manageable sections and assigned to caretakers who cultivated and farmed the lands. The "Quarter Farm" known as Lego is where Jefferson chose to find a quiet spot in the area where he would get comfortable and read to relax in nature. This name, Lego, is a latin word meaning "to read."

With such a rich history of natural beauty anyone in the area may be concerned how the construction at the top of the ridge could impact the pristine nature of the area or even their home value. First and foremost the hiking trails and beautiful views are safe. Ashcroft is committed to maintaining 170 acres as a pristine old growth nature preserve.

As for your home value, the custom homes on the top of the mountain will continue to be built and continue to draw the value of the neighborhood upward. However an interesting trend I have come across in my research of the area has been the over valuing of homes. This is shown best by the amount of time the homes listed have stayed on market.

Here's a little data I found for Ashcroft: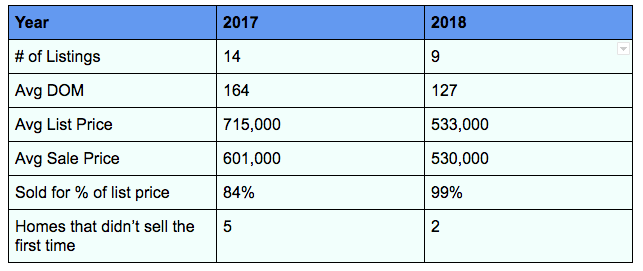 When preparing to move having your property correctly valued is a very important step to successfully sell your home.
---