Tuesday, January 15, 2019 / by Jason Kirby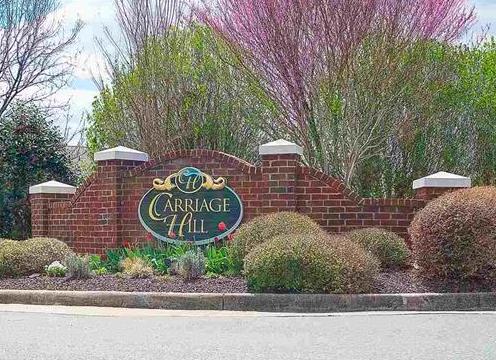 I hope 2018 was a great year for you! It has been my experience that taking stock of the previous year can be useful in figuring out where I am, how things are going, and most importantly, where I want to be at the end of this new year.
As you know, I've been handling purchases and sales of condos in Carriage Hill these past couple of years. I've thoroughly enjoyed introducing the community to locals and out-of-towners alike who are seeking convenient living with great amenities and also want to be close to town.
In 2018, more than ever, Carriage Hill met a very important need for house hunters and owners enjoyed better success here than in other communities. Sale prices went up for 1, 2, and 3-bedroom units. In fact, the median sales price for a 1-bedroom unit went up 24%!
The main factor behind this increase is supply and demand. There simply weren't enough condos to go around for the amount of people who wanted them. In Albemarle County, we would have needed about three times the amount of homes go on the market to meet the demand we found. This caused prices to rise and the amount of time a home was on the market go down.

The chart below shows the supply of housing to meet the demand. A balanced market would be 6 months of supply. As you can see, since 2014 we have been dealing with a decrease in available homes year after year.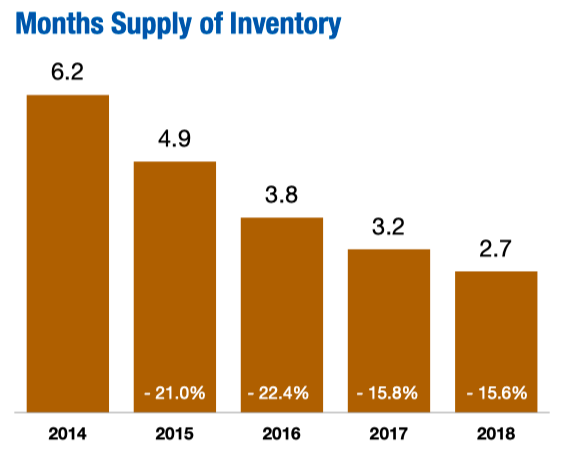 In 2018, Carriage Hill also fared better when looking at the success rate of home owners looking to sell their homes. Of the 12 which went on the market, 10 sold on their first attempt, one sold on the second attempt, and one is still for sale. That's a success rate of 92%. To compare, Charlottesville and Albemarle County's success rate is just 88%.

In terms of the amount of time on the market, Carriage Hill owners also presented a strong performance with an average market time of just 28 days. Charlottesville and Albemarle County's average time on market was 47 days.

What's in store for 2019? No one knows for sure, but I read an excellent article about what seems likely and featuring some information from Lawrence Yun, who is a great economist. To read more, click here.

If you are thinking about selling your home and would like to have a conversation to discuss your options, you can contact me here.

If you are interested in buying, you can search here for homes for sale in Carriage Hill.
---