Tuesday, March 12, 2019 / by Jason Kirby
Though the winter weather has lingered into March, the real estate market is definitely feeling like spring. Just this morning, I arrived at an appointment to show a home in Charlottesville at 9:00 AM and found that we were fourth in line to get inside! There is still incredible demand for homes which are priced attractively, just like that one.
In Carriage Hill since the beginning of the year, we have already seen two condos sell, three more go under contract, and there are three still for sale. That is quite an increase over the activity at the beginning of 2018. In fact, at the beginning of last year we only had one property go under contract and sell.
This level of late winter activity is unusual in Carriage Hill. Typically, a little over half of the year's new listings and sales will occur in the spring. Does this mean we can expect a record level of activity for the spring of 2019? It's an interesting question.
To give us an idea of how winter compared to spring in 2018, see below: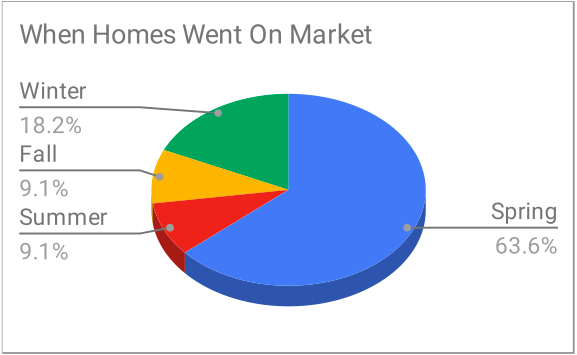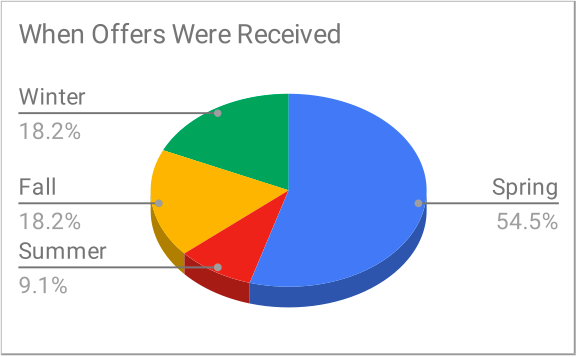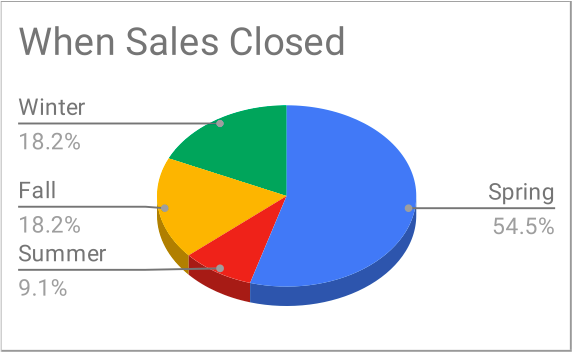 As we can see above, if this year is like last in terms of timing of sales, we can expect quite a few homes to go on the market over the next few months in Carriage Hill.



As always, if you are thinking about selling your home and would like to have a conversation to discuss your options, you can contact me

here.



If you are interested in buying, you can search here for

homes for sale in Carriage Hill.